Welcome to the city of Wilthen !
Dear visitors,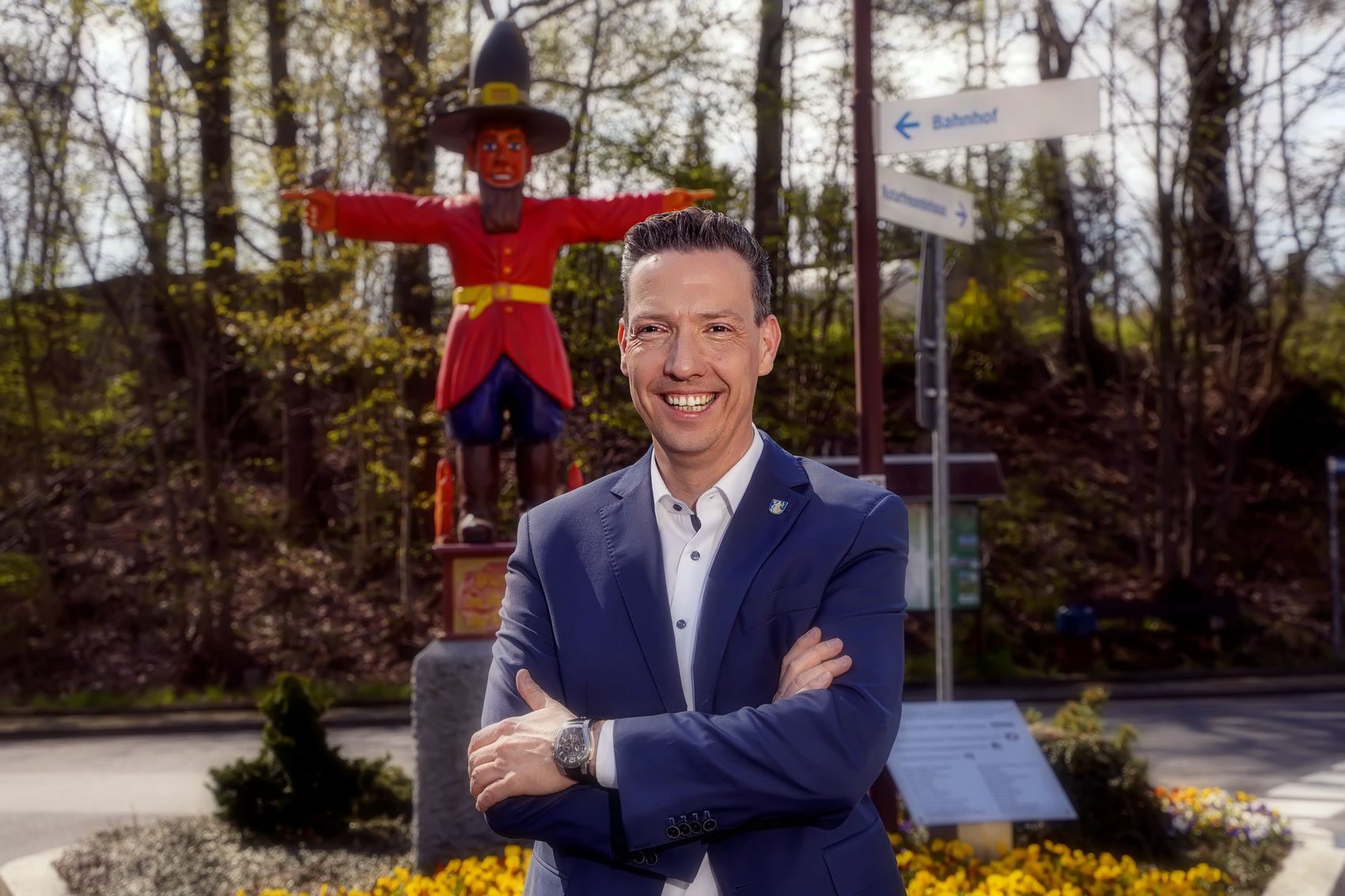 We are happy you are interested in our city and have found our website. On this page you will find some information and pictures.
For more imformations look on the german page and use a translater.
Look around, tell your friends and visit us in Wilthen!
Michael Herfort
Mayor
Our Town
Wilthen is just a stone's throw south of the district town Bautzen in the middle of the beautiful Upper Lusatian landscape. Some may know the town as the city of brandy. Since 1842 Wilthen's distillery has been producing fine spirits and helping to make the small city be known across borders – maybe that's how you have heard of us?
The cities coat of arms has been featuring the two most important industrial branches since 1920: on the left hand side you can see a golden shuttle hinting at the textile industry, the right hand side shows a grapevine that symbolizes the distillery. The silver woman in the coat of arms is Lady Justice, the Roman goddess. She has been shown in the coat of arms presumably since 1669 when Wilthen was awarded the city and market rights.
There is a lot Wilthen has to offer besides brandy – have you ever heard of the Pumphut for example? This mystical figure has is mentioned in a lot of regional legends . Even the author Ludwig Bechstein collected stories of him in his book "Deutsches Sagenbuch". And of course everyone knows him in Wilthen – he is the city's mascot after all. A large wooden statue of him can be seen standing close to the town hall.
The many well-developed hiking and cycling tracks invite you to explore the surrounding area – maybe by visiting the city districts. In the west you will find Tautewalde, located in a narrow valley. The little village has a lot to offer – the river Butterwasser rises there, many old buildings like the school or clocktower offer a great motif for hobby photographers. The restaurant and hotel "Erbgericht" is the ideal place if you want to enjoy a nice dinner or celebrate. Or you hike up the mountain Picho and rest your feet in the inn on top of the mountain. From there you can also enjoy a fabulous view across the land. Irgersdorf is the district north of Wilthen – a beautiful mountain village with a lot of vacation homes.
If you travel on you will reach the smallest district – Sora. Here you will find the inn "Schöne Aussicht", learn the legend why there are no sparrows in Sora or maybe visit the historical well house.
If we have made you curious, feel free to have a look around on our website and learn more about Wilthen and come visit us soon - we are looking forward to it!